How will this affect India's ecommerce market?
Have you been wondering how Amazon's mega deal with Future Group would affect India's ecommerce market?
With the Competition Commission of India recently suspending the clearance and imposing a penalty on Amazon, you cannot miss the implications this could have in the country's ecommerce sphere.
The recent Competition Law case between the Competition Commission of India (CCI) and Amazon's India unit highlights the breathtaking changes occurring in India's e-commerce market. This case has resulted in a significant setback for Amazon, which is seen as a leader in the market. With this ruling, the CCI has delivered a message to other entities operating in this sector that anti-competitive practices will not be tolerated. It is crucial for companies operating in India's e-commerce sector to remain mindful of compliance with competition laws and understand the competition implications of their actions.
This article will provide a brief overview of the developments thus far and discuss what this case means for Amazon and other players in the Indian e-commerce market going forward. The article will examine how Amazon's investment strategies have led to it becoming a dominant player in India's e-commerce market, followed by an analysis of its potential legal obstacles, CCI's finding, and lastly implications for future players venturing into India's e-commerce sector.
Did Amazon Jump The Gun In India? -CCI Suspends Clearance For Amazon-Future Deal, Imposes ₹200 Plus 2 Crore Penalty On Amazon
Amazon entered the Indian ecommerce market in 2013 when they acquired Junglee, a leading online and mobile commerce platform. They later launched the Amazon India marketplace in India, offering customers a wide range of products from trusted brands and retailers across numerous categories, as well as convenient delivery options.
In addition, Amazon invested significantly in warehouse logistic infrastructure to improve delivery services for all customers. This enabled customers to shop for items close to their home town and benefit from faster delivery time than what was available previously.
Their strategy created a competitive advantage, increased market share and allowed them to expand quickly into other sectors such as fashion ecommerce and grocery delivery services. However, Amazon has faced scrutiny over its aggressive pricing strategies, which are deemed anti-competitive and predatory by some experts.
The Competition Commission of India (CCI) announced their decision to suspend clearance for the proposed tie up between Future Group and Reliance Retail due to exclusive deals given by Amazon towards select sellers on their marketplace platform. Following this development, CCI imposed a penalty of ₹200 crore plus additional ₹2 crore on Amazon for violating competition laws.
Competition Commission of India's Intervention
The Competition Commission of India's (CCI) decision to suspend the clearance granted to Amazon's proposed Future Group deal on 8 January 2021 has sparked discussions around how this will affect India's ecommerce market. The CCI cited irregularities in the clearance process, stating that it did not take into account and analyze the competitive implications of allowing such a merger. The CCI also imposed a penalty of₹2 lakh plus 2 crore on Amazon for inefficiencies in its notification process for the deal.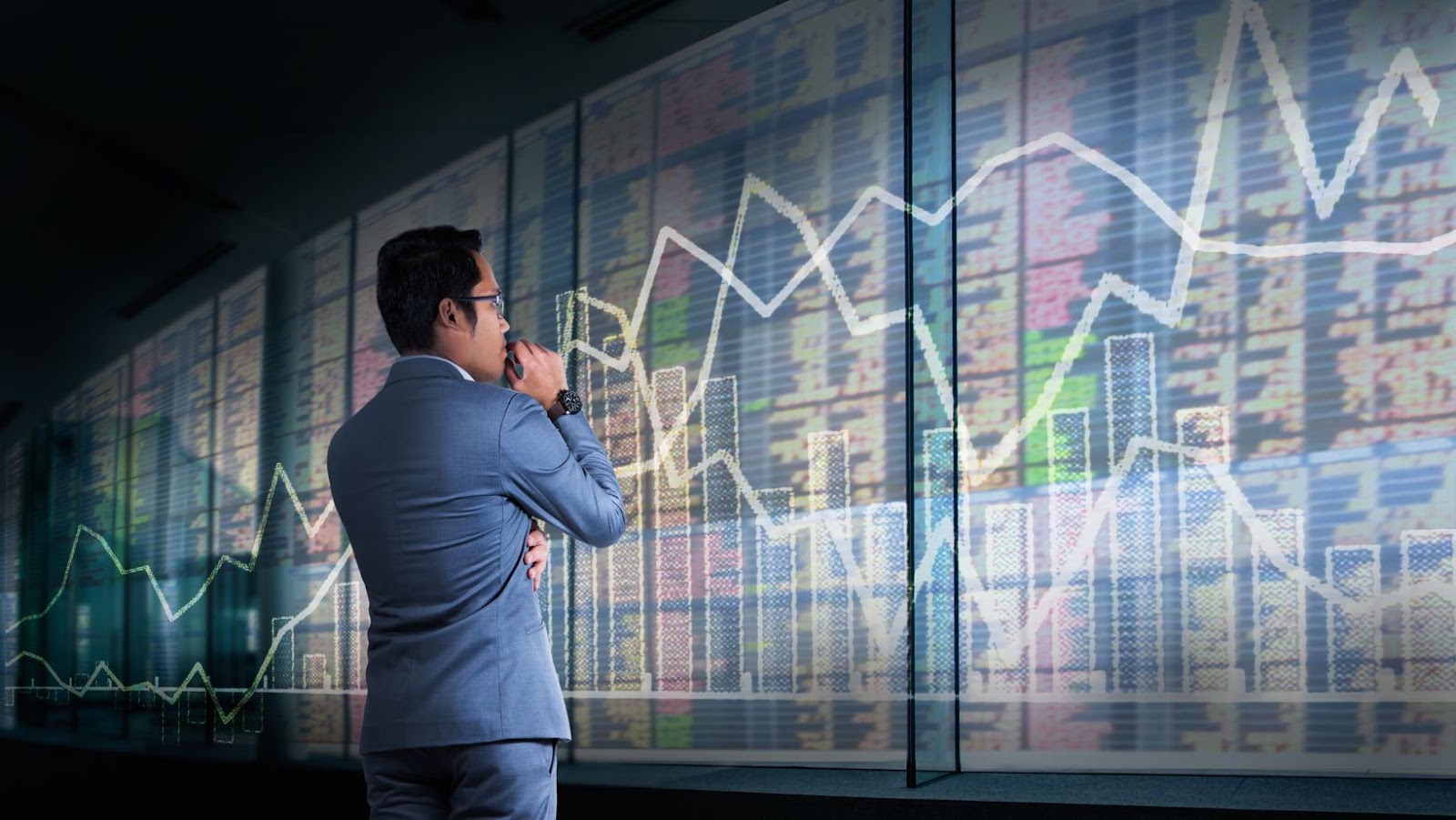 This ruling effectively puts an end to Amazon's plans to acquire one-third stake in Future Group, which would have also seen Future Group linking its retail business with Amazon Prime Now and Grofers, giving it access to millions of customers and shipping services. Moreover, Amazon's involvement would have helped bolster Future Group's growth by providing capital, technology support and marketing capabilities for all its retail chains.
Although CCI's pause on this deal does not surprise analysts and industry watchers, who have long suspected a potential anti-competitive behavior likely driving this acquisition;the loss of such an opportunity could increase competition amid Indian ecommerce players like Reliance Jio Mart, Flipkart, Grofers and BigBasket. This could put pressure on retailers looking at going digital as they face greater competition over pricing strategies with material losses expected across tiers 1-3 cities across India. In 2021 companies willing to stay competitive will need better strategies catered towards their target markets while creating efficiencies within their operations to remain competitive – be it through digitizing processes or acquisitions – only time will tell what effect CCI's intervention will have on India's booming ecommerce space.
Impact on India's Ecommerce Market
The recent action taken by the Competition Commission of India (CCI) in halting the proposed joint venture between Amazon and Future Group has certainly put a dampener on India's ecommerce sector. The repercussions of this move have been felt across the board, with both consumers and companies affected.
Firstly, consumers have borne the brunt of this development- with the announcement causing some uncertainty and confusion over future deals that could be made between Amazon and Future group. This could affect consumer confidence in India's ecommerce market, leading to less investment or expenditure online.
On an industry level, companies doing business within or competing against these two giants may find it harder to access resources due to loss of potential advantages had by Amazon. Additionally, any synergies that would have been derived from combining Amazon's resources and technology against Future Group's stores & supply chain will now not be realised, requiring businesses to remain more competitive by finding alternate means of innovation instead. This could mean a lesser foothold for certain companies due to the lack of resources available or a turnaround time in terms of innovation – affecting their bottom lines as well.
With regards to industry regulation, this decision sets an important precedent – making it clear that companies should not try manipulating market structures for their own benefit & gain control over competition- which could hurt Indian consumers as well as enterprises seeking growth opportunities within ecommerce space. This also serves as a call for upfront dialogue with both parties involved before such decisions are undertaken going forward; ensuring that all parties adhere to fair-play regulations & in turn specialise attempts towards bettering the current ecommerce landscape for all stakeholders involved.
Amazon's Future Deals in India
On 16 February 2021, India's Competition Commission (CCI) suspended clearance for Amazon's proposed acquisition of a 49% stake in the Future Retail Group. The CCI also imposed a penalty of more than Rs 200 crore ($27.5 million) on Amazon, alleging that it had violated competition rules. These developments have raised questions about the future of Amazon's ecommerce business in India and its ability to survive in the competitive market without being able to make large acquisitions.
It is widely assumed that Amazon has misused its influence in India and this could affect its future deals and acquisitions in the country. It may also have an impact on other firms involved, especially those who are seeking to expand their ecommerce business, as it could be more difficult for them to get regulatory clearance in India.
Furthermore, Indian regulators may become more stringent when reviewing similar future deals by foreign companies like Amazon as they will want to ensure that no single player or group gains too much control over Indian e-commerce markets. This could put a further damper on deal activity in the industry and dampen some of the growth opportunities available for businesses and companies looking to expand their operations into India's ecommerce sector.
Implications of the Penalty Imposed
The decision by the Competition Commission of India (CCI) to impose a penalty on Amazon for anti-competitive practices and suspend the clearance of a large investment by Amazon in Future Retail Limited has caused significant implications for India's ecommerce sector. This decision has raised doubts amongst competitors and retailers about the competitive practices of foreign entities, who are operating in India due to FDI relaxation recently granted.
The penalty imposed on Amazon is indicative of the CCI's strict enforcement power and puts incumbents on alert that they must not abuse their dominant role in any circumstances. With the increasing digitalization of commerce, foreign companies have become intertwined with the Indian retail market, leading to disruptions such as high discounts and predatory pricing by companies like Amazon. This penalty serves as a warning that irrespective of size or popularity within a particular industry or segment, any violation of competition law will not be tolerated.
Furthermore this also highlights that digital monopolies need to be monitored closely since they can have long-term implications for shopper autonomy, choice of retailers and price control within an industry. With concerns about predatory pricing and exclusive tie-ups between domestic companies and significant foreign players growing, this decision brings into sharp focus how anti-competitive practices may promote a monopolistic market structure over time.
Way Forward
The Competition Commission of India's (CCI) verdict has serious implications for India's ecommerce market, and both companies should take proactive measures to take corrective actions moving forward. As the two leading players in the industry, Amazon and Flipkart have a responsibility to ensure fair competition across all Indian markets.
To address any competitive concerns raised by CCI, Amazon and Flipkart should:
Strengthen their respective supplier/vendor policies to ensure supply integrity;
Abide by the rules and regulations set by CCI as well as other Governmental institutions;
Refrain from entering into exclusive agreements or promoting one brand over another;
Take active steps to enable better price transparency and access to goods across all Indian markets;
Promote small business ecommerce opportunities on their platforms for genuine sellers.
It is also important for both companies to ensure transparency and fairness in their decision making process with respect to vendor selection, pricing policies, delivery terms etc. Additionally, they should invest more on scaling up operations in tier 2 & 3 cities as a way of promoting ecommerce penetration into smaller cities in India. With tight implementation of these measures, Amazon & Flipkart can together help take ecommerce penetration across India to new heights.
Conclusion
The conclusion of this matter is not yet known and further proceedings are likely to take place in the coming months. This case, however, has been an interesting one to follow and it raises many questions about the future of e-commerce in India.
Despite the issues surrounding Amazon's activities, e-commerce will continue to play a key role in India's economic growth. However, competition between international rivals and local players is likely to become increasingly strained, as the government seeks to ensure domestic players get a larger piece of market share in upcoming years. Additionally, regulatory bodies will be watching closely for any anticompetitive behavior by major players, ensuring that all competitors have equal access to the Indian market.
As such, it will be interesting see how India's E-Commerce market develops in the coming months and years.